Rome tour guide, Erturk Durmus. Private Vatican & Rome tours. I am living in this eternal city. I am an "official tour guide of Rome" and Vatican City. I am doing professional guided tours of Rome. I am working as a private tour guide in Rome for small and big groups. It is my pleasure helping our guests for enjoying the places to visit in Rome.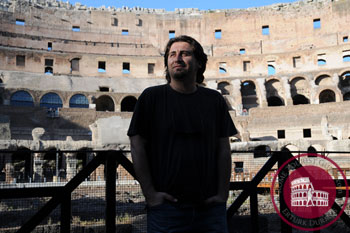 I'm giving services as:
Rome tours
Vatican private tours
Rome airport or harbor transfer
Day trips from Rome
Organization
Consulting for your hotel reservation
Rome, the capital of Italy, first of all, has an immense historical importance.
Initially, I have professional information about Italian history, culture and places to visit in Rome. So this is not an amateur blog or a city information website.
Private Rome Tour Guide Erturk Durmus
However, Rome tourist guide is, my personal website for the guests who would like to visit Rome, as it has to be. With all its wonders, with a professional. Of course, you can find some useful information, such as "things to do in Rome" when you are alone, after the tour, etc. But I would like to remind that this is not an advice blog. So this is mainly my personal website that I tell about myself and my professional Vatican and Rome tour guide services that I perform.
Here is a city that:
in every corner there is a tale of its 2800 years of history
hosts the most important museums of the world and yet it is an open-air museum itself
probably the most important city of the human history
there is no other comparable with its historical heritage
Roman Forum, Palatine Hill and around are the most important archaeological area of the planet
The Vatican Museums are the most important museums in the world, bearing the work of arts of the biggest artists of the world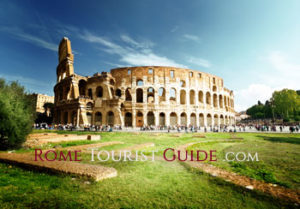 Rome tours consist the archeological site of the world. In UNESCO (United Nations Educational, Scientific and Cultural Organization) world heritage list, there are:
Historic Center of Rome
the Properties of the Holy See
San Paolo Fuori le Mura
So please contact me for the necessary services and all the details as:
How many will join in the tour
If you need a transfer service
Hotel advises
Guided Rome Tours from Official Rome Tour Guide
We are doing the Rome tours as:
Day tours
Sightseeing tours
Guided tours in Rome, for the agencies and for the individual guests, who search for an experienced and licensed Rome tourist guide. However, I am not only doing private tours of Rome in English language, but also help for your airport transfers.
In conclusion, it is better to make some exchange of ideas and plan your holiday, even if you are a small or a big group. Either you are a family or a group of friends or a travel agency that you would like to send your group to Italy you can communicate with me.
Due to Italian law, all of our "Rome tour guide" and transfer services are given legally with all necessary licenses. Finally, I would like to add that all transfer services done with small VIP vehicles or VIP Vans.