Guided tours for the families and groups, which are searching their private tour guide Rome. When you are in Rome, and you are looking for a tailor made tour for you according to your interests, it's always better to have your own Rome tourist guide with you. And when you compare with several agencies which offer their tours, it will always be a better choice. For the price and for the efficiency of your Rome tours.
With a Private Tour Guide Rome Will be Unforgettable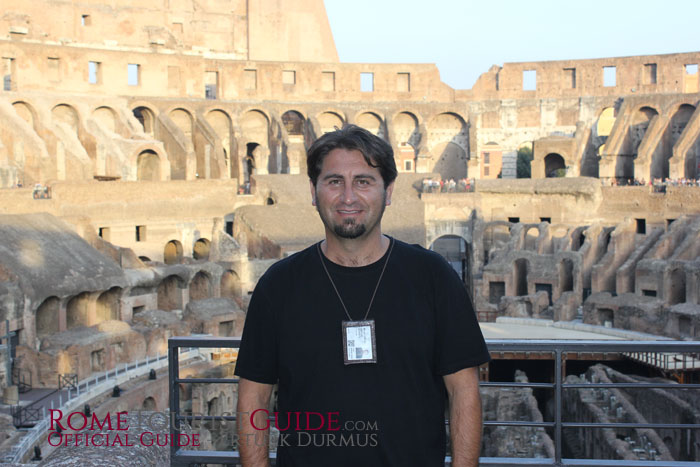 If you are a family or even an individual, it's always best to visit here with one of the best private tour guides in Rome. Instead of losing time (so money) with unorganized visits without sense, take the best from your holiday budget. Because if you are a family, yet you pay enough for airplane tickets, hotel, transportation, etc. Spending maybe %5 – %10 more for your Rome day trips or maybe a little bit more for day trips from Rome, will multiply many times the efficiency, quality and enjoy on your holiday.
We prepare our itinerary together according to your interests, decide a meeting point and have an unforgettable Rome tour experience together.
Rome Tours with Private Tour Guide
If you're visiting Rome for the first time, we can start with the classic itineraries. So you can have your private Vatican tour guide during that visit.
We can continue with the ancient Rome tour. So you can enjoy Colosseum, Palatine Hill and Roman forum.
And continue your private tours of Rome with our city center tour. During our walk, you can visit the ancient and baroque wonders of the city all together, with their 2000 years of stories.
If you had been here and you don't want to see the classic places, we can decide to different itineraries in the city  center or organize day trips from Rome.
With a professional private tour guide Rome will be one of the destinations that you will not forget all of your life. Please call me (also with Whatsapp) or send me your request via the form on the contact page.